Keanu Reeves cleared in paparazzi lawsuit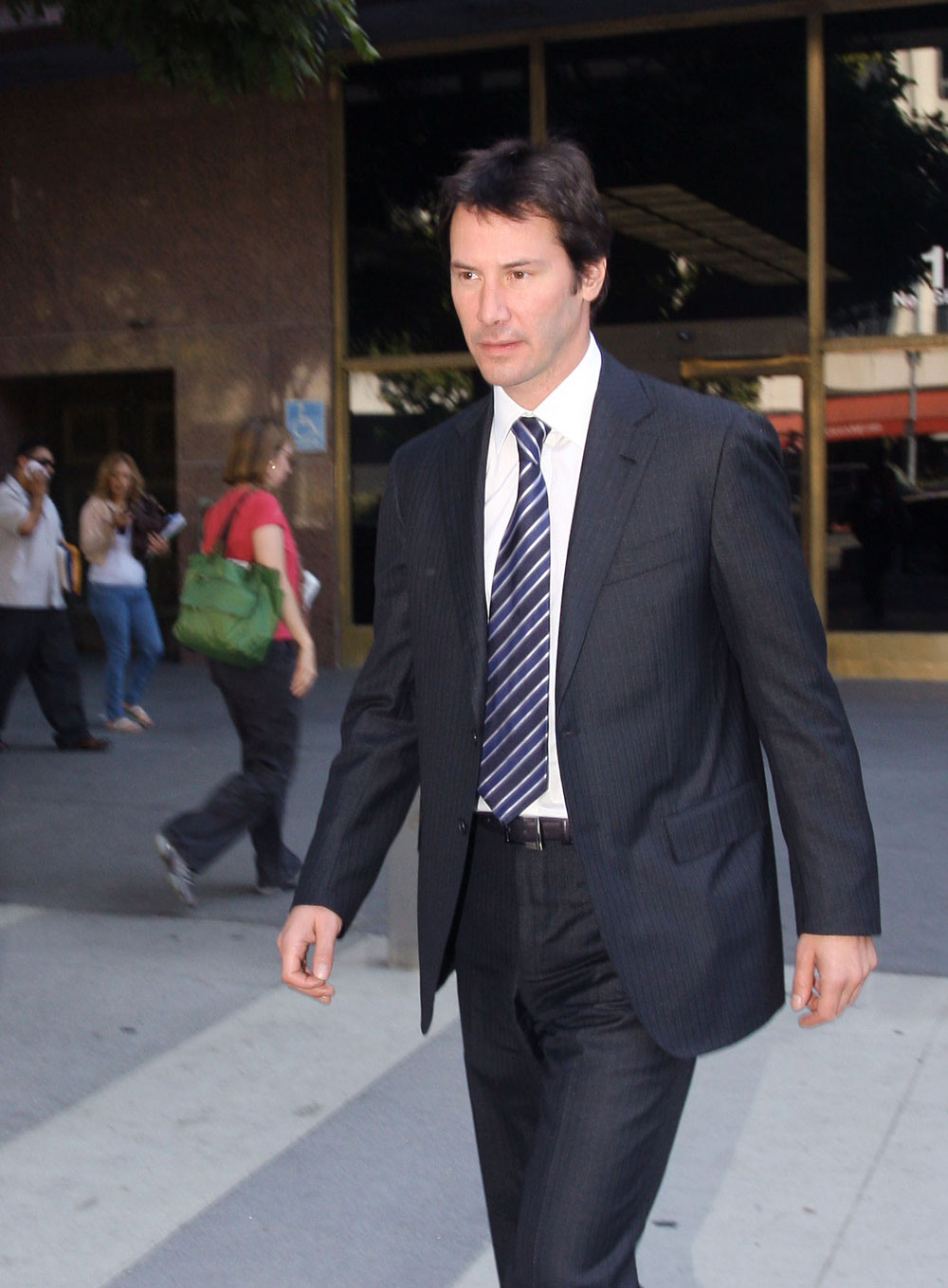 As his character in "Bill and Ted" might say, "Excellent." Actor Keanu Reeves has been cleared by an L.A. jury in a civial trial brought against him by paparazzi photographer Alison Silva. Silva sued Reeves for injuries and damages sustained in an incident in which Reeves' car knocked the pap down as the actor was being swarmed leaving a parking lot. Turns out that Silva's injuries weren't so "permanent" - the photog torpedoed his own case when video surfaced of him scaling a wall to snap pictures of Britney Spears in the months following the supposed injury - bracing himself with the supposedly disabled wrist.
After a little more than an hour of deliberations this morning, a

Los

Angeles

jury has cleared the Bill and Ted star in a civil trial brought by a vengeful paparazzo who claimed he was run over by Reeves.

The decision means Reeves has escaped his legal matrix without having to break open the bank for the plaintiff.

Alison Silva had been seeking $704,974 in compensatory damages from the Speedster, including medical bills and lost wages, stemming from injuries supposedly sustained in March 2007, when Reeves was pulling out of a parking lot amid a shutterbug swarm.

According to Team Silva, he permanently injured his left wrist after getting knocked down by the the 44-year-old actor's Porsche.

Silva's credibility was undermined during cross-examination by Reeves' attorney, who played a video showing the plaintiff scaling a razor-wire

fence

to shoot video of Britney Spears and then using his left hand to brace himself and keep his balance while climbing down—after the alleged incident with Reeves.

Reeves, who actually tended to Silva after the incident, denied dinging the photog during testimony last week, asserting that camera wielder was walking backwards and tripped over his own feet.
After the jury read its verdict, the A-lister smiled and patted his attorney, Alfred Gerisch, on the back.
"We obviously felt from day one that Mr. Reeves was not negligent," Gerisch told reporters outside the courtroom after the six-man, six-woman panel rendered its decision. "It's unfortunate that this lawsuit was brought, and it's unfortunate that we had to go this far—a lot of time, a lot of effort and obviously a lot of money."
I'm glad that the paparazzi aren't getting any love from juries. Their tactics are invasive and at times are downright stalker-ish. I don't understand why dozens of them feel the need to swarm celebrities while they are in their cars - it's dangerous and the photos are boring and stupid. They willingly engage in dangerous activities, throwing themselves in front of cars or chasing celebs in their cars at high speeds - they have no right to sue anyone if they get hurt from their own stupid actions.
Keanu is shown outside of court on 10/29 and 10/30/08. Credit: Bauergriffinonline